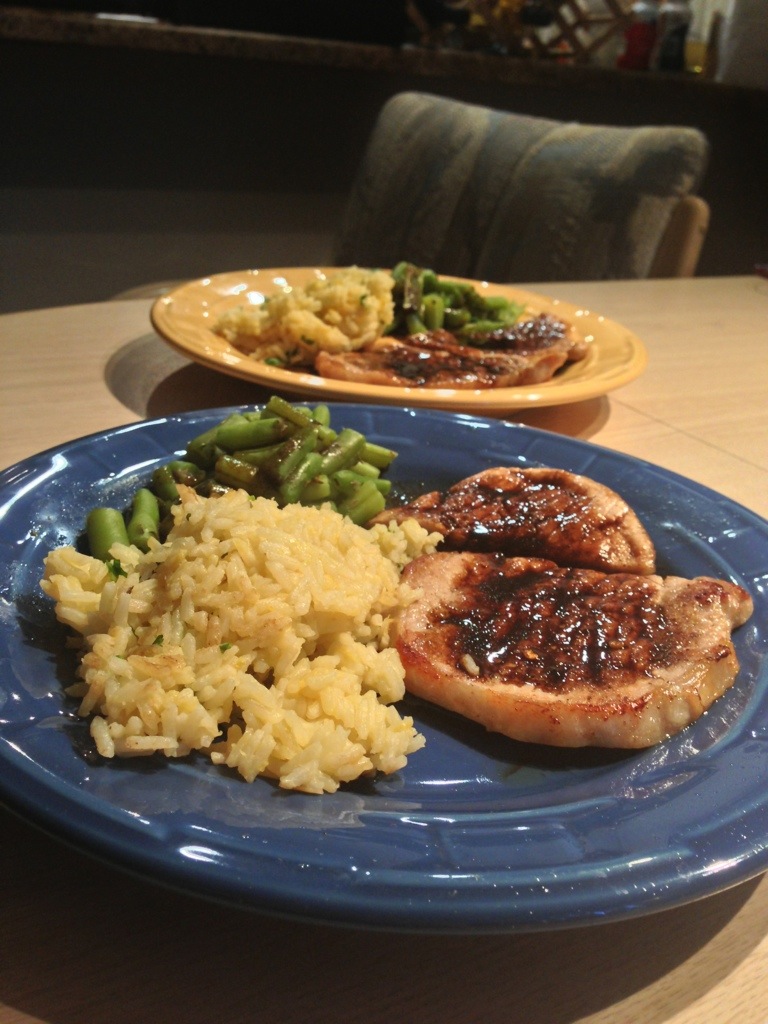 After a recent single skillet dinner I whipped up for the two of us, my wife asked if I could whip up a more traditional meal of entree and sides. Only happy to oblige, I put together a lovely meal as shown.
I started with pork cutlets, pounded out and rubbed with Galena Street spice mix from Penzy. After those were cooked, I topped them with a balsamic reduction. Sides were savory seasoned green beans with a drizzle of the reduction and cilantro lime rice. I consulted a recipe for the reduction ingredients, but the rest was off the top of my head.
The only mistake I made was failing to keep the pork warm while I made the sauce. Another lesson for next time. That's what I love about cooking. There's always going to be a need for food, so there's always going to be a need for a next time. Enjoy!